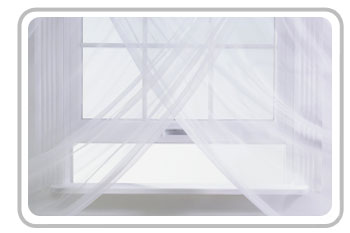 Indoor Air Quality
Valley features the Field, Honeywell and Aprilaire lines of comfort accessories that improve indoor air quality throughout your home. Valley offers the best-in-class innovations for the ultimate in quality, performance, reliability and sustainability, including: Humidifiers, Dehumidifiers, Filters, UV Lights and Air Cleaners.
Humidity Control
Correcting the moisture and particle control for your home is as important as maintaining the right temperature. Valley can help keep your house comfortable year 'round, with automatic humidifiers.
They correct indoor dryness when you're heating the house, helping to prevent dry skin, static shock, and damage to wood surfaces. In warm weather, they help you breathe easier by filtering out pollen and other allergens.
Duct Cleaning
Protecting your family's health depends on insuring a pollution free home. We spend 90% of our lives indoors, where, according to EPA reports, air quality is frequently more polluted that the air outdoors. A cubic foot of indoor air an have as many as 30 million pollutants that can trigger allergies, cause headaches, lung irritation, fatigue and more.
The best way to get rid of contaminants inside your duct work is to have your ducts professionally cleaned. We use an advanced cleaning method to scrub your duct system clean. Plus, we can sanitize your ducts with an EPA registered anti-microbial chemical, leaving your home fresh and clean!
Don't breathe dirty air! Call today and Valley Energy will send a highly-trained technician to inspect your duct work!