Heating Services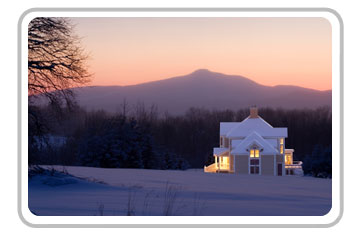 Oil Heat—
the one fuel that warms all!
Advantages of Oil
Oil heat is Popular.
More than 13 million homes and businesses in North America depend on the comfort and savings of oil heat.
In the last 20 years, more than 130,000- homes have converted from electric heat to oil – and a million more American homeowners using electric heat could also increase their savings by a factor of 4 or 5, and greater comfort by converting to oil.
Owners of an electric furnace or baseboards could experience heating cost savings of 55% to 70% or even more when they convert to oil.
When electric heat pump owners convert to oil for improved comfort, they usually report immediate fuel savings and surprisingly fast equipment pay back.
Valley offers attractive financing offers immediate savings and equipment payback typically in just a few years for electric resistance conversions.
Oil heat is Comfortable.
Valley can show you results that oil heat increases household comfort with air from the registers that is as much as 30° warmer than electric heat pumps.
Oil is Clean & Efficient.
Modern oil heat equipment achieves an Annual Fuel Utilization Efficiency (A.F.U.E) of up to 90% - as good as or better than other domestic heat sources.
Oil heat particulate emissions have decreased nearly 10-fold since the 1960's – oil heat is 516% better for the environment than electric heat and electric hot water.
The new oil burners that Valley sells, installs and services are the cleanest burning combination devices made.
Oil Means Peace of Mind.
Oil heat is safe – liquid fuel oil is non explosive and at room temperature will even extinguish a lit match. Oil is sold in a competitive market – we know consumers have their choice of suppliers, resulting in excellent service and attention to our oil heat customer.
Valley gets to know your use patterns quickly, and we'll automatically fill the tank when you're getting low.
Oil Supplies More Hot Water.
Replacing electric water heaters with oil can result in hundreds of dollars in water heating savings annually.
Oil-fired water heaters will heat water in half the time it takes an electric water heater.
Oil water heaters are more environmentally friendly than electric water heaters.
Conversion from Electric is Easy.
Valley can help you move up to oil from electric heat with a clean, simple conversion regardless of your current system.
Electric homes with ductwork require no structural change – we supplement the heat pump with a furnace or boiler and heat exchanger that uses existing ducts.
Homes with electric baseboards require minimal structural change – an oil-fired boiler distributes hot water through hidden tubes to new hydronic baseboard radiators.
Or, you can add the option of central air conditioning by switching from baseboard to force air with new ductwork. We offer attractive financing options, and your savings will help pay for the conversion to oil quickly.
---
Propane
Advantages of Propane
It's versatile: In addition to heating, water heating, cooking, clothes drying, swimming pool water heating, hot tub and sauna heating and emergency generators, propane is also used to fuel cars and trucks.
It's a clean-burning, environmentally-friendly fuel that can be stored safely in residential and commercial tanks.
Less waste. Propane heating equipment operates efficiently. Some equipment Valley sells and installs can be as high as 96% efficient. So for every heating dollar you spend, you get 96 cents worth of heat.
Propane heats water at one-half the cost of electricity.
Economical retrofitting. Valley can install propane heating and water heating equipment with special direct venting systems which do not need a chimney, saving you money on unnecessary construction.
American source. Most U.S. propane is from right here in North America.
---
Water Heaters/Boilers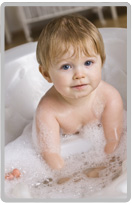 If you heat your home with a hot-water system, energy efficiency means more than just turning a boiler on and off. Because water holds heat longer than air does, older systems (which simply turn off the boiler when the thermostat reaches its desired temperature) can waste fuel by heating your home more than needed....even though the boiler is off, hot water is still being pumped through the pipes.
Modern systems can "look ahead" and taper off heating as the thermostat temperature is reached. This finer control means more consistent heating and fuel savings. Plus, these systems are modular, so they can be added piece by piece to optimize a heating solution for your home. Valley personnel have years of experience with modern boiler systems, including respected brands such as:





System 2000® combines heat and hot water to maximize efficiency in all seasons, with the additional benefits of virtually unlimited hot water and whisper quiet operation. In cold climates, heat and hot water account for up to 75% of household energy use, so savings can really add up.




Bosch space heating boilers for connection to a hot water tank with unsurpassed performance and control. With special insulation to ensure ultra quiet operation and the exclusive keypad safety lock feature to prevent unwanted tampering with heating controls, this unit is the ideal "green" upgrade for detached & terraced houses and is also suitable for apartments.




Buderus Boilers and Water Heaters – Intelligent Heating that's economical and ecological – qualifies for a $1,500 homeowner tax credit. Buderus boilers and water heaters have earned the coveted energy star rating, and Valley is proud to offer the name that will outlast and outperform virtually any other residential hot water heating system. For information on Buderus products, please visit www.buderus.net

Bock Water Heaters For detailed information on Bock Water Heating products, please visit www.bockwaterheaters.com


Bradford White Water Heater For detailed information on Bradford White Water Heating products, please visit www.bradfordwhite.com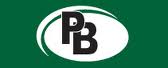 Peerless Boiler For detailed information on Peerless Boilers, please visit www.peerlessboilers.com
---
Furnaces
As part of Valley Energy's Total Home Comfort service, we offer complete furnace installation and service on three major brands – insuring that you'll have the perfect set up for your needs.


Regal Furnaces — With efficiencies up to 85.9% the Regal Furnace addresses your concerns about rising fuel prices. The Regal Furnace is perfect for those homeowners whose space is a premium. The attractive enclosed vestibule on the Regal Furnace allows installation in living space that has become so important in today's home.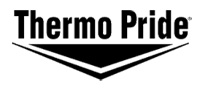 Thermo Pride Low Profile and Mobile Home Oil Heating The Thermo Pride brand stands for handcrafted products and hometown values: comfort, reliability, durability, quiet operation, and high efficiency. Together they provide real value and establish the Thermo Products benchmark. For detailed information on Thermopride products, please visit www.thermopride.com


Miller Furnace Heating and cooling products designed for manufactured homes. For detailed information on Miller products, please visit www.millerfurnace.com