Storage Tanks
Removal/ Replacement
Valley's experienced crews can remove your old basement or in ground tank and replace it in one day with U.L. rated tough storage tanks. We follow New York State DEC guidelines, provide new fill and venting, transfer all usable oil, supply new gauge and fittings, and dispose of your old tank properly. Click here to arrange for a free estimate.



Oil Storage
Valley offers a variety of Highland, Granby and Roth storage tanks in many convenient sizes to insure your total comfort.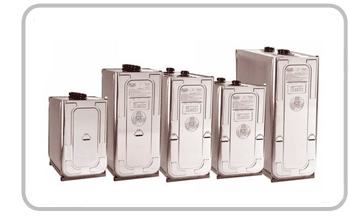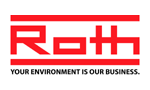 Roth Tanks
Valley installs Roth Double-Wall Fuel-Oil Safety Tanks – worry free for your quality of life and respect for the environment. Roth is an innovator that gives you more:
More for the environment: double wall tanks with top connections avoid oil spills and leaks caused by defective pipes, couplings or fittings located underneath ordinary tanks.
More for your safety: completely rust-free, inside and out, Roth minimizes the potential dangers and disasters of oil spills and leaks caused by corrosion.
More quality: Roth tanks meet the strictest European safety standards, exceeds the most recent industry safety regulations, and quality control meets ISO 9001 standards.
Guaranteed like no other – no deductible warranty covers parts, labor and clean-up. For detailed information on Roth products, please visit www.roth-usa.com/usa/Pfueltank-a.cfm

Granby Steel Residential Oil Tanks
are stronger than nature to protect nature. Grandby's Greenshield-engineered tanks are available with Ecogard, Protec 20 or a combination of both, combining long life with environmental protection. For detailed information on Granby products, please visit www.granbytanks.com



Highland's
underground storage tanks are available in many sizes and come with a 30-year warranty. For detailed information on Highland Tank products, please visit www.highlandtank.com.
Propane Tanks
Valley also has propane tanks to fit your needs. We have 24 gallon tanks up to a 2000 gallon tank. They can be above ground or underground. Call us to discuss your options.
Skid Tanks
Valley sells and installs skid tanks, an excellent solution where portability is required. These aboveground steel storage tanks are easily moved when empty by sliding them on the integral runners. The skids stabilize the tank and maintain a fixed elevation when being moved. Skids also provide clearance for visual inspection of the tank underside. Available tank sizes range from 300 to 2,000 gallons.
Dome Tanks
Valley's Dome Top Tanks range in capacity from 500 to 2,000 gallons, and include hand and electrical pumps, meters, hoses and nozzles.

Hopper Tanks
Valley features Highland Hoppers, state-of-the-art technology for low profile, secondarily contained aboveground storage. Perfect for the containment of diesel fuel, gasoline and heating oil. Highland Hoppers are available in many convenient capacities to meet every need. They're designed and built to UL 142 specifications, with an inner tank placed in the second tub-like steel container, which provides a minimum of 110% secondary containment. For detailed information on Highland Tank products, please visit www.highlandtank.com.